Bringing home a lovely carpet is one of the easiest ways of adding beauty and color to your home. First-time carpet buyers can find it hard to choose the right carpet that compliments their home, but the contribution of technology in the carpet making business has made it easy to identify the best shape and stylish carpets. Carpets are available in a number of designs, styles, fibers, and hues.
It is necessary that you are aware of what is available out there to be able to pick the perfect carpet for your home and make a choice from among them.
The following are three most preferred varieties of carpets that have been dominating the current carpet market:
Cut Pile
The fibers used in constructing this carpet can be either natural or fabricated. Hi-tech weaving machinery is used in cutting loops of yarn to a certain size, which gives the carpet a soft, fluffy look.
Loop Pile
The weaving machinery is also used to create a series of uncut loops of yarn. This is the most robust and long lasting because of the fiber used for weaving, which can withstand a great deal of wear and tear.
Natural Carpets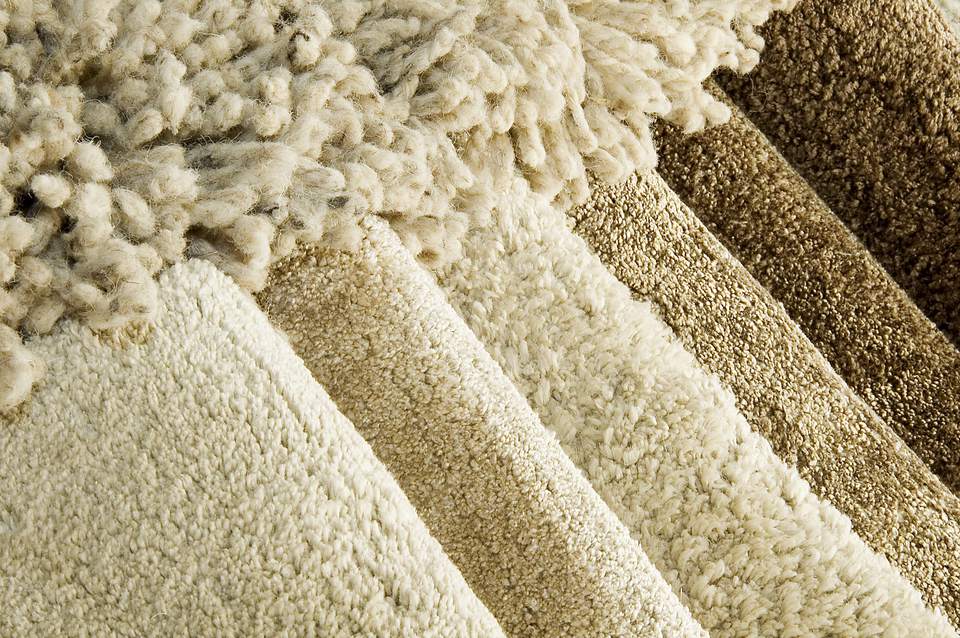 These carpets are made without the use of any synthetic fibers. The most commonly used fibers include coir and seagrass.
Factors to Consider When Choosing the Right Carpet for Your Home
Traffic
Rough usage of your carpet, silage, and spillage are some of the factors that can occur as a result of traffic in your home. Carpets are usually placed at the heart of any room and the chances of being walked upon or across are quite high. Therefore, it is important you pick an appropriate carpet that would last for long and one that is easy to clean. Fibers recommended include olefin, triexta, and nylon in synthetic form.
Space Available
The size of the room determines the size of the carpet. A small carpet in a large room will just make the room look even bigger and cluttered, making the carpet not to shine as it is not serving its intended purpose. A large spacious room goes well with a rectangular carpet and a small room blends in well with an oval carpet. Balance is important.
The Frequency of Cleaning
When investing in a carpet, one of your top priorities should be its cleaning and maintenance. Cleaning a carpet is time-consuming and hard work. Therefore, consider your free time. The material you choose also depends on your household. If you have small children and pets, you will do well with fibers like polyester.
Color
In matters to do with the color, you have to go with what your taste is or the surroundings of your house. If you have children and pets, you would probably settle for dark colors which cannot easily reveal spillage and dust. You can also settle for colors that blend in with your wall. For a relaxed home, you can settle for earthy tones.
Coming out of the carpet store with a perfect carpet that meets the above descriptions is not an easy task. That is why you are advised to go through the tips above to create a comfortable home that has a touch of your desired taste of carpet.